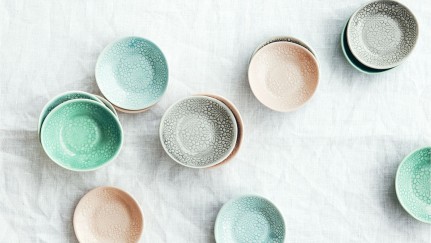 The Art of Entertaining by Maison Riviera
Maison Riviera has joined forces with ceramic artists who, through their work, can convey the pleasure of the art of entertaining in our daily lives. Each commission is an invitation to create a unique piece to encourage the reuse of a petit pot.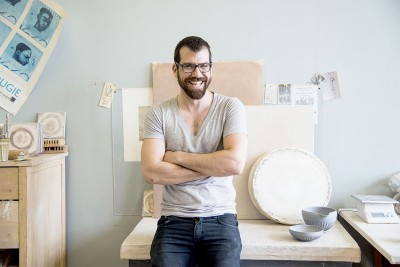 Christian Roy
After getting a degree in ceramics from Collège de Limoilou in 1998, Christian Roy worked with several Quebec potters.
His production is a wonderful mix of tradition and modernism. Useful, simple, these tense shapes are covered with textured surfaces, for perfectly balanced pieces. Shapes, textures, glazes.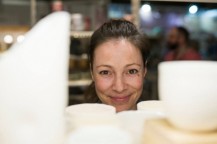 Marie-Hélène Robillard
Marie-Hélène Robillard, an emerging ceramic artist, was first drawn by the act of creative craftwork. Since she is a perfectionist, she then focused on creating functional objects, that are fun to use.
Nature also being a source of inspiration for her, especially the sea, Robillard revisits the traditional ''Art of Entertaining'' and ''Art of Living'', combining delicate translucent porcelain with the special character of hand made objects.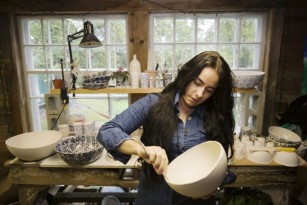 Edith Bourgault
Edith Bourgault's pottery, rendered in her signature bright cobalt blue, calls to mind the dishes that her ancestors used a hundred years ago.
"I try to make comforting and familiar objects that make you want to eat the recipes of our grandmothers."
Edith takes inspiration from her own everyday life. When she's not designing, she spends time cooking for her family and taking care of her two sons.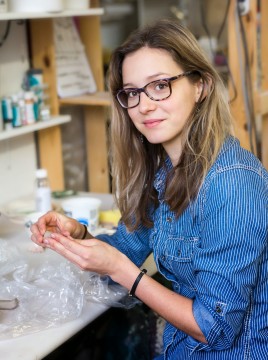 Stéphanie Goyer-Morin
Trained ceramist from the Centre de Céramique Bonsecours, Stéphanie Goyer-Morin also has a Bachelor's degree in Visual and Media Arts from Université du Québec à Montréal. She creates pieces that are both sculptural and practical.
"My work combines a great skill for traditional ceramics techniques and refined and contemporary aesthetics. I draw inspiration from the cheeky fantasy land of childhood and the fantastic world of fairy tales."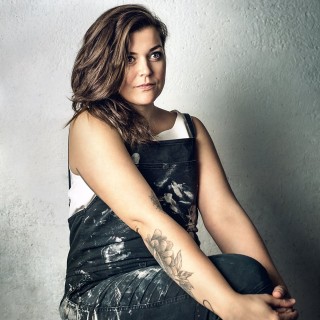 Marie-Eve Dompierre
The essence of the Earth emerges from DOMPIERRE ceramics. Each creation is carefully balanced between organic matter and structure, rigidity and fluidity. Every object is both purified and modern, without being unemotional.
DOMPIERRE offers modern ceramics with simple and refined design. Coming from a visual arts background, Marie-Eve Dompierre pays particular attention to the experience of one's contact with her pieces.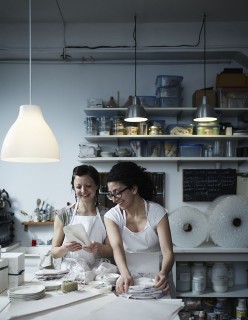 Atelier Make
Atelier Make is the creative studio of designers/makers Maya Ersan and Jaimie Robson.The two met in art school, and since then have joined forces on numerous creative endeavours prior to founding Atelier Make.
With a design aesthetic that is at once rustic and contemporary, their products bring the beauty and pleasure of fine craft into contemporary daily life.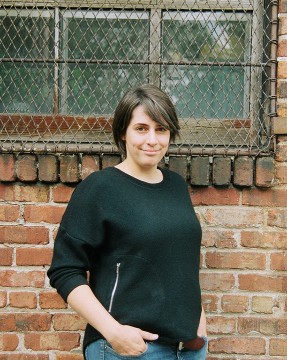 Marjorie Camiré
Following studies in visual arts, Marjorie Camiré threw herself into ceramics. She now carefully hand crafts sleek and functional pieces. Her inspiration is sourced from various currents of ceramic work. Her creations stand out among others due to the mix of genres, but also because of her use of rich and delicate colours in contemporary, elegant shapes.
"At home, I like to reuse the little jars for serving condiments. With this in mind, I designed a serving tray. The piece was designed so that the small jars could be placed in the opening used to grip the platter."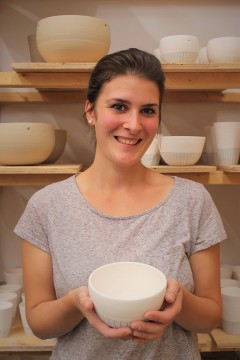 Céline Guimond-Fafard
After having been down a few other professional paths, Céline discovered ceramics in 2010. She then registered for professional training at the Centre de céramique Bonsecours, in Montréal.
Her current collection is full of softness. It highlights the porcelain with slips of colour and a picture transfer technique to print text on objects. Presenting pastel colours as well as delicate and geometric patterns, her slightly poetic collection is done in collaboration with her love, Julien Gagnon, who composes short poems for her ceramics.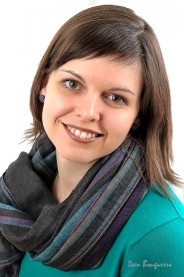 Stéphanie Fauteux
Stéphanie Fauteux proposes a collection inspired by life in the countryside, reflecting its rustic side but all the same so elegant. She always creates and manufactures with the will to offer unique and playful ceramics that charm, seduce, astonish.
With these pieces, she wants to brighten up the mornings, warm up the winter evenings, bring comfort to meal times and the happiness that allows us to enjoy life.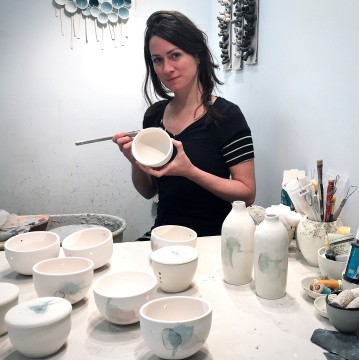 Marie-France Labrosse
Marie-France Labrosse has always been strongly inspired by nature and its balance of opposites. It's what she tries to reproduce in her work by juxtaposing color and subtlety, stability and movement. She likes to make the resistant and solid object we use every day elegant and refined.
Her work is inscribed through delicate and organic forms that she turns or shapes. She applies attenuated, soft and moving colors, giving both a strength to the structure while recalling the fragility of the earth.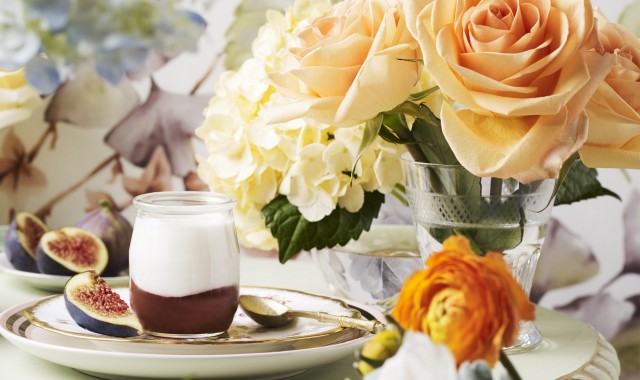 Nos Collections
Petits Pots