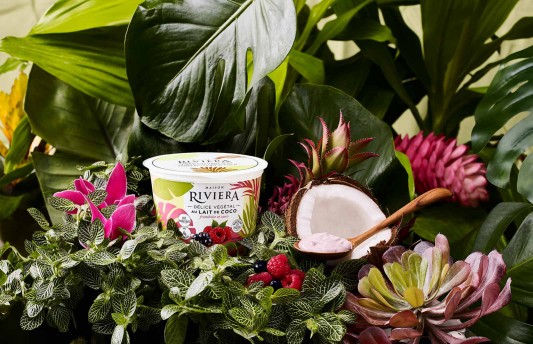 OUR NEW VEGAN OPTION, WITH EXOTIC AND TROPICAL FLAVOURS
Made with coconut milk and real, perfectly ripened fruits, our vegan delight is both creamy and rich in texture, so much so that it's likely to be mistaken for classic yogurt. The result: a delicious, fruity alternative, high in both calcium and protein, but free of dairy products, gluten, and artificial sweeteners.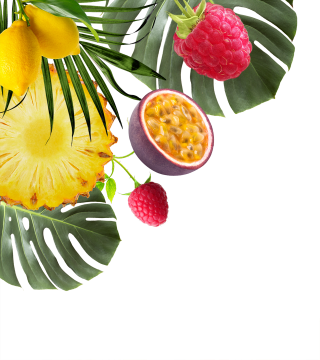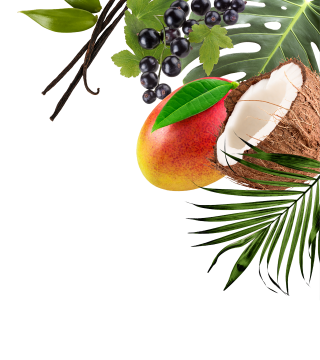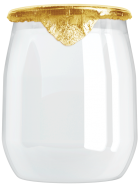 European Refinement
Our Products
EXOTIC AND TROPICAL FLAVOURS
Plain — Vanilla — Lemon — Mango, Passion Fruit — Raspberry, blackcurrant — Pineapple, coconut
Our vegan delight is available in six velvety, refined, pleasantly contrasting flavours, smoothly combined with the coconut milk.
With vitamins A, B12, D and calcium added, it is the perfect alternative free of dairy products, gluten, and artifical sweeteners. Creamy and rich in texture, it contains 1 billion of dairy-free probiotics offering multiple benefits for intestinal and immune system health. It is also a good source of proteins with 4g per 175g portion and is low in sugar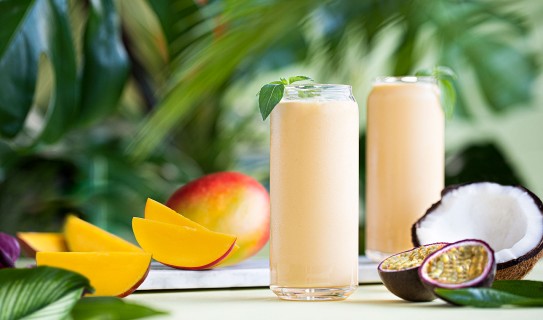 DELICIOUS
VEGAN RECIPES