The Versailles Collection
Our new Versailles collection!
Our tribute to one of the lushest gardens in France, at the Château de Versailles. Inspired from European refinement, it offers all of the rich goodness of a yogourt with 9% milk fat, combined with a bouquet of flavours that changes with the seasons.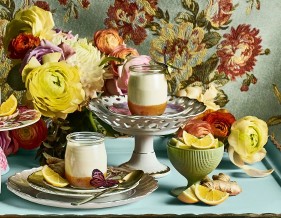 THIS EXQUISITE DESSERT SHOWCASES THE MAISON'S KNOW-HOW:
A luxuriously creamy texture, decadent flavours and a refined presentation!
Treat yourself with the richness and well-rounded flavour of yogourt with 9% milk fat. Let yourself be tempted by limited edition flavours with the perfect combination of fruits, flowers and spices to surprise and delight.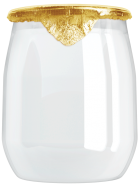 European Refinement
Our Products