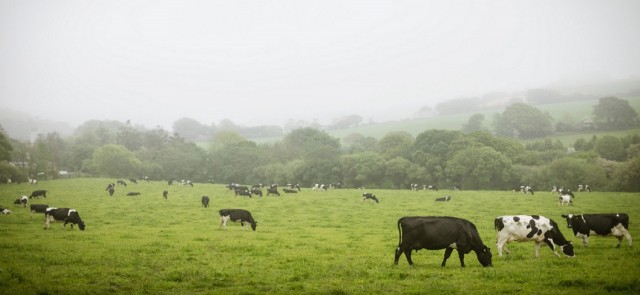 We want to encourage agriculture
that is sustainable and sound,
and to continue to raise standards,
taking care of people
and ensuring their well-being.
We guarantee that our cheeses, yogourts, butters and creams, whether they are made of regular milk, organic or goat milk, are supplied by local farms based within a radius of 60 km from our production facilities, or by Les Producteurs de lait du Québec (PLQ). Our organic, cow, and goat milks are 100% Canadian. Moreover, all milk protein concentrate is ultrafiltered directly at our plant in Sorel-Tracy.
Maison Riviera works closely with the goat producers in the Centre-du-Québec and Montérégie regions to develop and raise awareness of products resulting from the processing of goat's milk so that they can be made available to the greatest possible number of people. Renowned for being easier to digest, goat's milk and yogourt provide as much calcium, potassium, and phosphorus as other types of milk.
Organic and Pro-Cert Certifications
For the production of its organic products, Maison Riviera is subject to the general principles and management standards of the Canadian General Standards Board (CGSB) and the Canadian National Standard for Organic Agriculture pertaining to organic production systems.
These management standards stipulate that within the scope of its organic practices, Maison Riviera is required to use organic milk or ingredients from agricultural operations that use an organic production system. This practice contributes to enhancing biological diversity and provides livestock with organic feed and appropriate care and housing conditions that meet their behavioural needs. These farming practices are aimed at reducing stress, promoting good health, and preventing disease.
Maison Riviera holds certification by Pro-Cert Organic Systems Ltd. attesting that its operations are in compliance with the Canada Organic Regime, according to the Organic Products Regulations (2009), the General Principles and Management Standards (CAN/CGSB-32.310), and the Permitted Substances Lists (CAN/CGSB-32.311).
Responsible production - coconuts
Our Coconut Milk Vegan Delight is an eco-friendly product. Knowing that plant production consumes fewer resources, avoids deforestation, and requires less space, we have developed a product offer whose ingredients are entirely plant-based.
Responding to the main issues surrounding a scarcity of resources and pollution linked to food production, we have taken care to build a partnership with a nearby food processor that is supplied by producers of healthy, sustainable, and fairly grown coconut crops.
Our principal grower-partner is a family-run business that has been in operation since 1920. It follows practices specified in the Good Agricultural Practices (GAP). It makes concrete efforts for the community and the environment: regularly ensuring that employees enjoy good working conditions and that no minors are employed, guaranteeing that no primates are used in picking, and, since 2007, working on biomass energy solutions in the renewable energy sector. In addition, the plants are grown in mixed crop zones with other agricultural plants, such as banana and mango trees, thereby preventing deforestation and preserving the fertility of agricultural soils for future generations.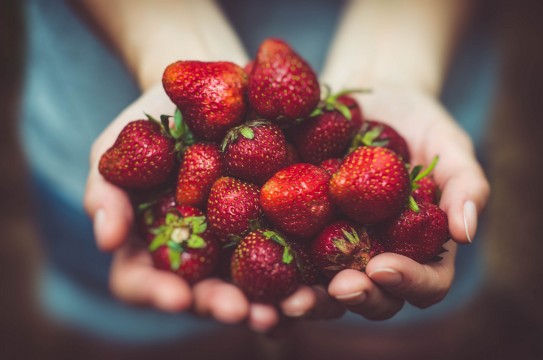 Committed to using Less Sugar
Considering the many adverse health effects of excessive sugar consumption, it's no surprise to learn that consumers have a real interest in products that are lightly sweetened. True to its values, Riviera felt it had a duty to be a pioneer in this regard by offering products that meet these concerns. Through this initiative, Riviera hopes to encourage all stakeholders in the category to follow suit by reviewing their preparations so as to considerably reduce the amount of sugar used in their products.
Click here to view our brochure related to our less sugar approach
In order to ensure the safety, quality and traceability of food, from receipt of raw materials to shipment of products, the company has obtained the Safe Quality Food (SQF) certification. This rigorous food safety and quality program is recognized by retailers, brand owners, food service providers world-wide as well as the Global Food Safety Initiative (GFSI)
Required by certain business partners, the company is audited annually by a licensed certification body to verify that the company meets the standards and codes of the program.
Additionally, the company adheres to the standardized HACCP (Hazard Analysis Critical Control Point) food safety system. Highly recommended by the authorities, this working method aims to identify, assess and control hazard that could potentially threaten food safety. This is a preventive working method for ensuring food safety.
In addition to using vegetable-based inks and ensuring the reduced use of packaging, Maison Riviera encourages the reuse of its glass petits pots by making plastic lids available and promoting the various ways in which the jars can be used. Did you know that by reusing your glass petit pot 20 times—or by giving it a second life—you completely eliminate its pollution load?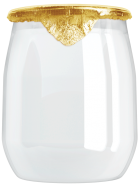 European Refinement
Our Products